SanerNow CyberHygiene Platform
Assess risks, detect vulnerabilities, analyze threats, fix misconfigurations, keep all devices updated, monitor IT assets, manage endpoints, and comply with policy benchmarks, with a single endpoint management and security platform.
Vulnerability Management, Detect, assess, prioritize vulnerabilities
Patch Management, Patch OSs & 3rd party applications
Compliance Management, Achieve regulatory compliance
Asset Management, Monitor IT asset usage
Endpoint Management, Monitor & control all endpoints
Detection and Response, Identify threats and fix them
Powered by SecPod Labs' Intelligence
SecPod's Homegrown SCAP Content Professional Feed, the world largest library of 160,000+ security checks, is the intelligence source of SanerNow CyberHygiene Platform.
Designed for Every Workforce
SanerNow on-cloud adheres to the demands and provides automation solutions for the modern remote workforce. SanerNow on-premise takes it to next level by catering to hybrid IT infrastructure.
Vulnerability Management Like You've Never Seen Before
Vulnerability management Software built for the modern enterprise to fight the growing threat landscape with impeccable capabilities to Scan, Assess, Prioritize and Remediate vulnerabilities on devices.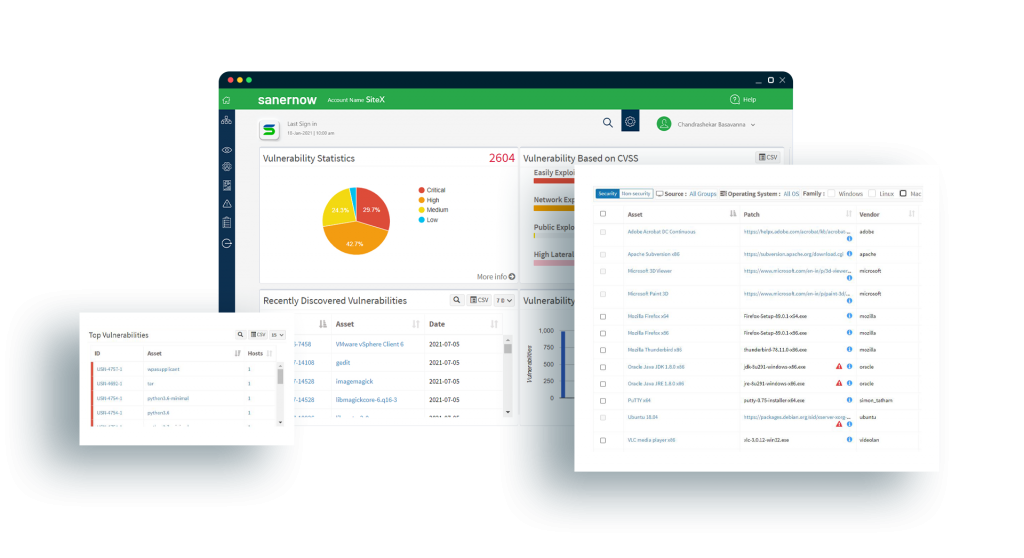 Get Everything You've Wanted in Patch Management Software
The patch management software for faster deployment and zero attacks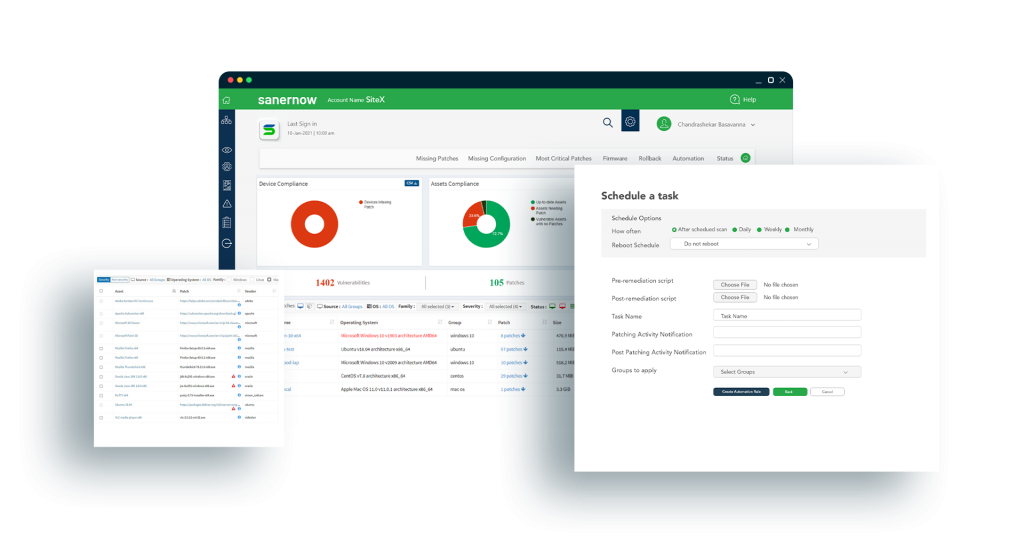 Get Everything You Need in Compliance Management Software!
Compliance management software to regulate devices with HIPAA, PCI, ISO, and NIST benchmarks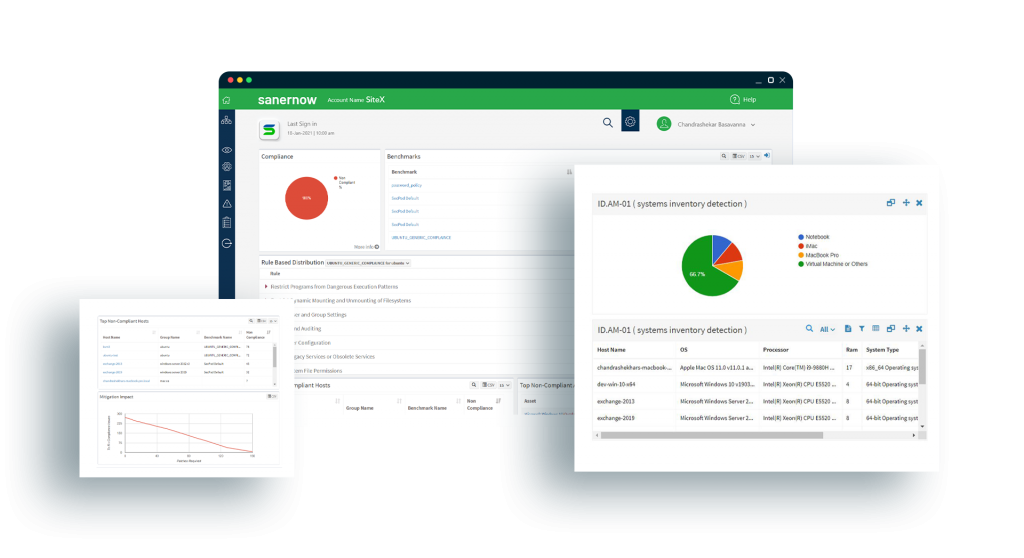 Achieve Complete Visibility and Control Over your IT Asset Management
IT asset management software to track, monitor, and manage software and hardware assets in real-time.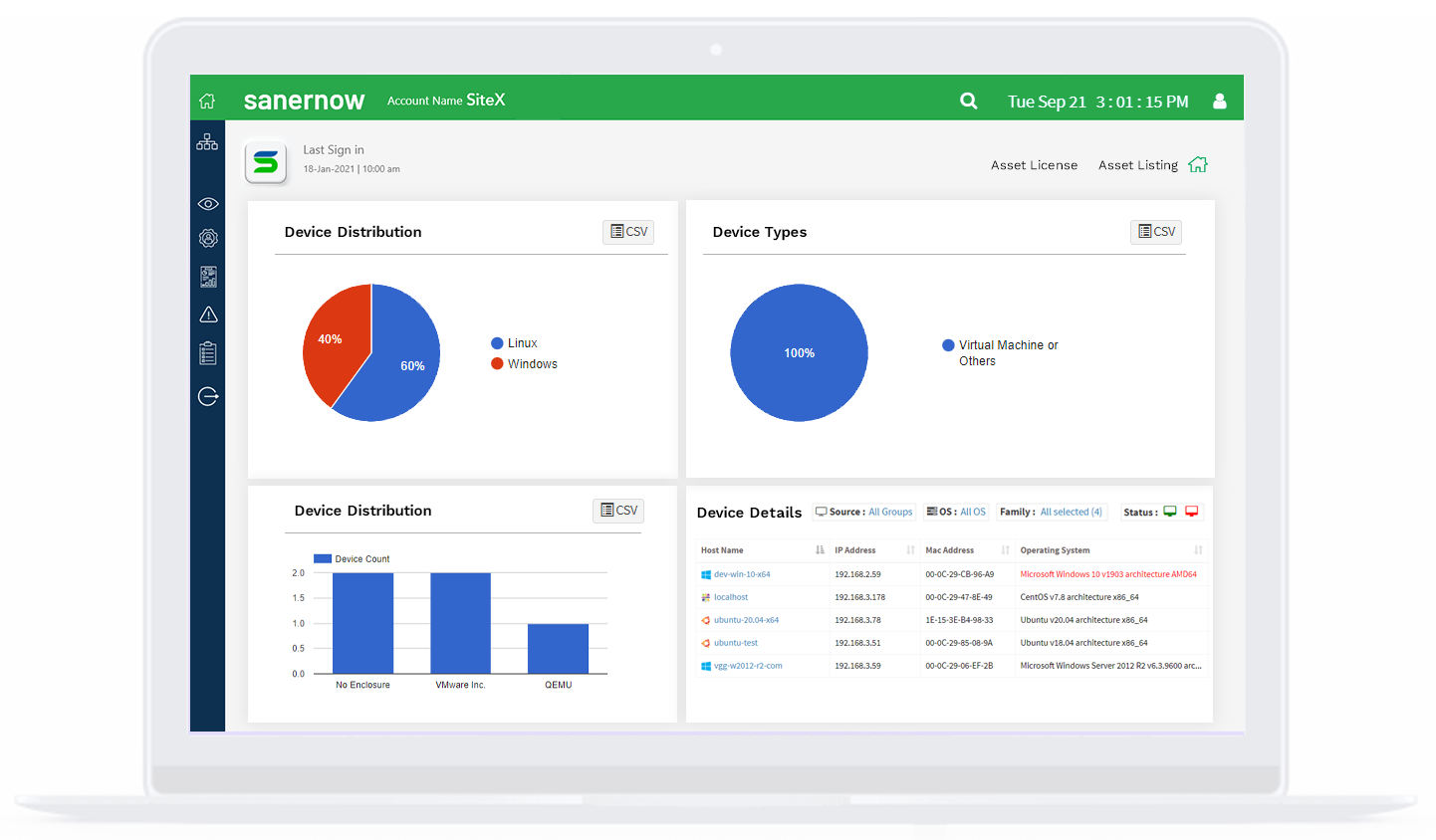 Perform Outstanding Endpoint Management and Ensure Smooth Business Operations
Endpoint health monitoring, system troubleshooting, software deployment, application and device control, and much more.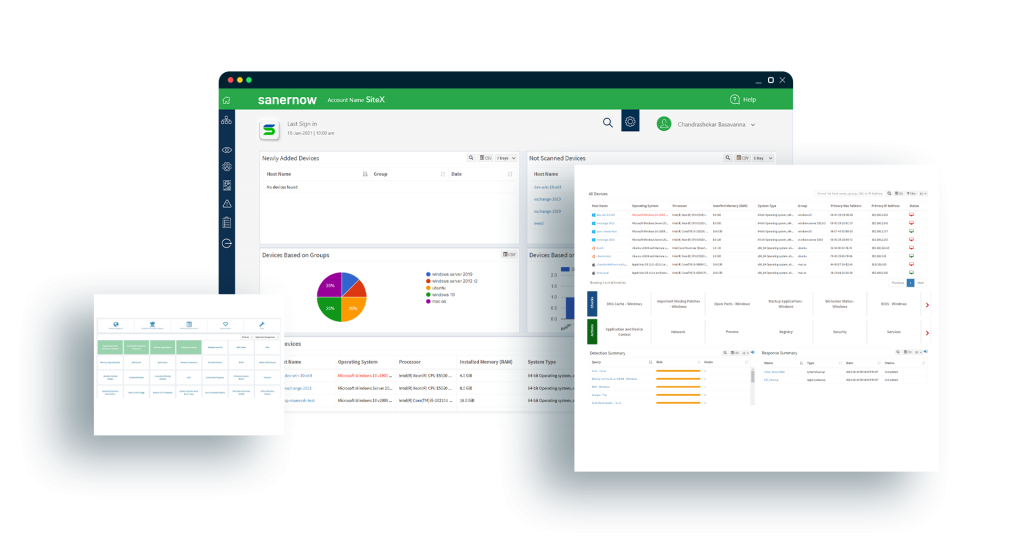 Accurately identify the potential threats and respond to them immediately
SecPod SanerNow Endpoint Threat Detection and Response helps organizations to monitor all the activities happening in the endpoints and stay alert to security threats and breaches and respond to them instantly.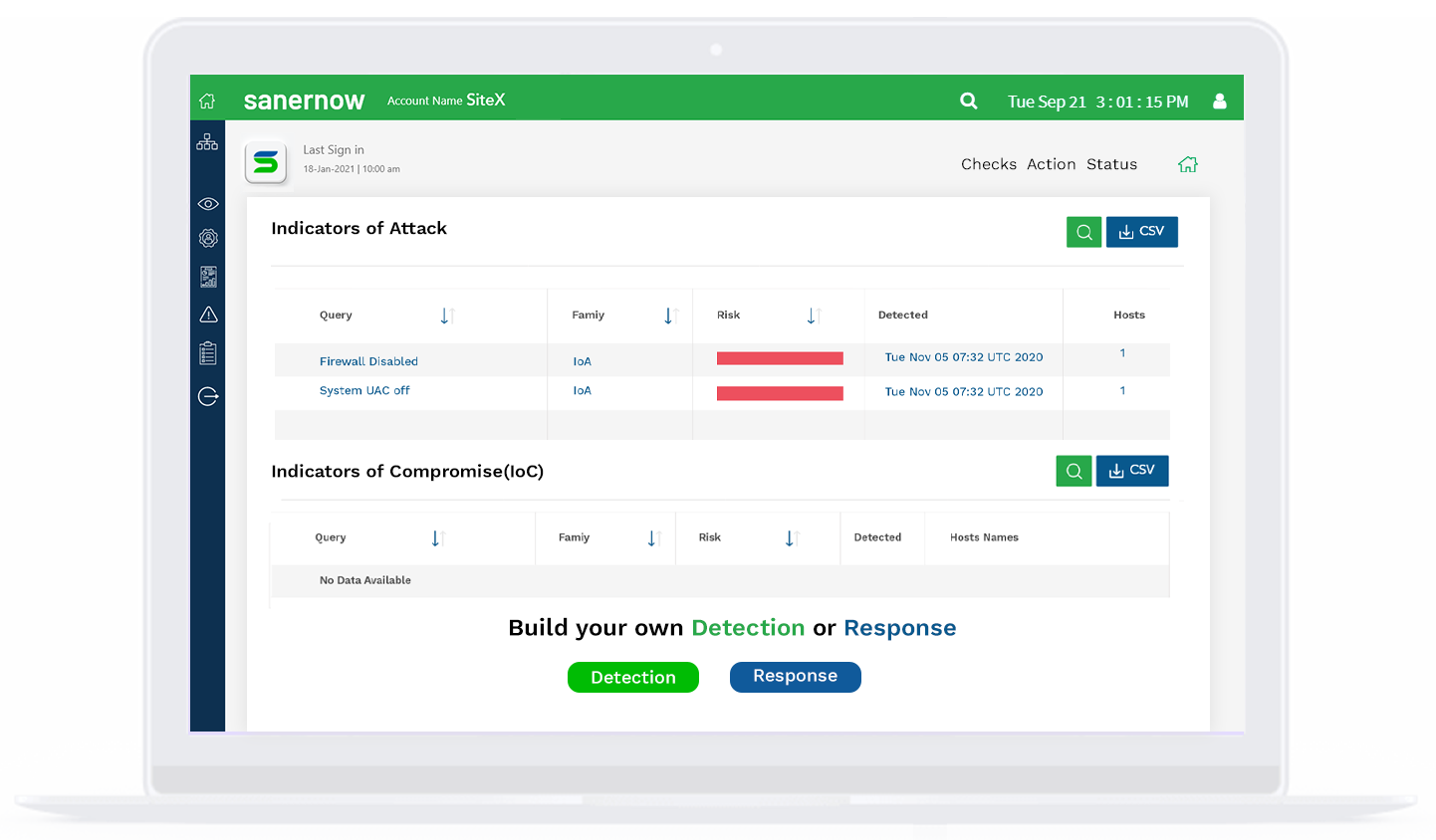 About SecPod
Security Podium (incarnated as SecPod), is a SaaS-based cybersecurity products and technology company. We believe a strong defense is better than a weak cure. Our product SanerNow Cyberhygiene Platform is used by enterprises and MSPs of all sizes around the world to secure and manage their endpoints.
Preventing cyberattacks is our top priority. We build products and technologies that put prevention before cure. We aim at making cyberhygiene a simple daily routine, which will safeguard the IT infrastructure from emerging attacks. As the curators of the world's largest vulnerability database with more than 160,000 checks, we have built a full-fledged cyberhygiene platform. We focus on securing and managing endpoints, mobile computing, network infrastructure, cloud infrastructure, operational technology (OT), and the Internet of Things (IoT).